Koh Samui events in 2023
Events During various festivals, everyone will have access to Koh Samui activities. The first significant event on Koh Samui, which will take place in 2023, is New Year's Eve, which will usher in the new year between December 31 and January 1. At this time, hotels will begin preparing for the New Year's Eve celebration and welcoming the new year, including Banana Fan Sea Resort, one of the hotels preparing for new activities based on various festivals. Already gathered, And it is the time of year when travelers are popular to count down no less than other tourist attractions.
Significant events in Koh Samui are on the way.
If there are huge events on Koh Samui, they will almost always be held at Chaweng Beach because it is similar to the main area of Koh Samui. As a result, there will always be a countdown event for tourists to congregate at to wish the year goodbye and welcome the new year. And, of course, many domestic and foreign tourists will flock to the island to celebrate the New Year. Anyone who wants to go to the countdown in Koh Samui should book a hotel ahead of time. Because it may be challenging to locate one another during this time
We offer Banana Fan Sea Resort to travelers who have begun browsing for accommodations but have yet to discover a place to stay. It is open year-round. However, it is advised to book ahead of time rather than entering directly. Because they can miss out on receiving superior services, Beautiful seaside views shaded with many coconut trees. It's not included with the clean room. It's only a 20-minute drive from the airport. As a result, regardless of travel time, let the hotel take care of everyone's accommodations.
Activities and significant events in Koh Samui
On Koh Samui, both natives and visitors can be found. Both will attend to activities and will work. Many people live on the island. The lives of residents on the island are not dissimilar to those of people on land. As a result, there are events based on several important festivals. Always appear. As a result, the following events are available on Koh Samui throughout the year: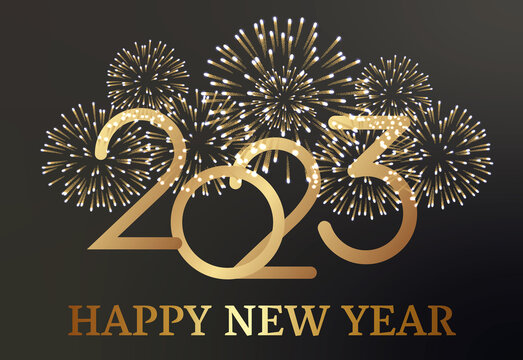 New Year's Eve Countdown
A countdown is a significant event that will take place in just a few days. It is an important event that takes place every year. As a result, there are both frequent visitors and visitors who have lately arrived in Koh Samui. The foreign tourists, in particular.

Lunar New Year
Looking closely, you will find several Chinese temples on Koh Samui. As a result, the Chinese New Year festival will also be held on the island. Although the event is less significant than the province, it is well-organized. Because Koh Samui was formerly a trading crossroads between China and Thailand, it has been sufficiently affected by China.

Songkran Festival 
Songkran is a famous festival among foreign tourists. As a result, numerous tourist destinations, particularly on various islands, are overrun with visitors. Many islands in the south are named jointly. As a result, every year, travelers enjoy themselves together. Furthermore, the location of Koh Samui is surrounded by several gorgeous beaches. Songkran is a popular tourist season on the island.
And Koh Samui still has numerous significant events that are conducted every year. And it's an important event that might just be prepared for everyone to participate in this year, 2023, so remember to reserve Banana Fan Sea Resort in advance if everyone wishes to travel.
On Koh Samui, convenience is available.
In most situations, travelers are always popular to travel and attend Events on Koh Samui, which may be partly due to Koh Samui being one of Thailand's top tourist attractions for both foreign and domestic tourists. In addition, numerous facilities On the island make tourists not feel that traveling throughout the island is complex, including having innumerable accommodations open for service, such as Banana Fan Sea Resort. Tourists always want to come and travel there.
Popular attractions in Koh Samui that should not be missed
In addition to events on Koh Samui that attract travelers to visit Koh Samui together. There are numerous other fascinating tourist destinations, including the following:
Hin Ta Hin Yai 
Hin Ta and Hin Yai have oddly shaped rocks on Koh Samui's Lamai Beach, which is recognized as Koh Samui's distinct identity. If you visit the island, there must be a photograph of this unusual stone to indicate that you have arrived. And if everyone chooses to stay at Banana Fan Sea Resort, they will be close to this beach.
The beach at Chaweng
The big beach on Koh Samui is the most popular tourist destination for swimming, sunbathing, and sightseeing. Because it is close to restaurants, hotels, and a variety of well-known retailers. The beach has lovely white sand and a clear blue sea. On the side of the road, there is some shade from the trees.
Koh Samui has a lot to offer tourists, like beaches, views, restaurants, places to stay, and things to do. Many more are on the way for everyone.
Events Koh Samui will always be a place where everyone can track significant events at any given time. It will be possible to arrange a journey for each season. Also, if you're going to Koh Samui, book your accommodations. And if you're looking for an excellent location, I highly recommend Banana Fan Sea Resort.
For more information, Please contact
📩 Inbox : https://m.me/bananafanseasamui
📌 Line official : @bananafansea
☎️ Tel : +66(0)77.413.483-6
✉️ Email : info@bananafansea.com, sales@bananafansea.com
Read more >>> Blog